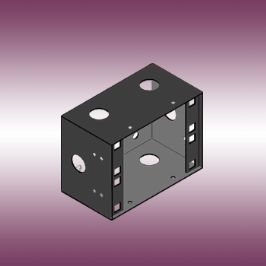 View more images
Frame of the box

Free boxes are the frame of any of the boxes that you can customize in function of the needs of your installation.

Standard Rack 19" dimensions grant versatility to the product.

Boxes are accompanied by the front that you want to incorporate to the box (see section ´Front´ within ´Products´).

As example, some of the products that make up this range are shown in these pictures.

For more information about how to proceed with the customization of a box for your installation, see the catalog below.




Brand: Strong Stage


Reference: Sin especificar


Catalog: Download




Back