Our products:
Staging Trussing & Lighting, S.L. has a wide range of products that include: PC, Staging Trussing & Lighting, S.L. , Zoomspot, Dimmers, Consoles and different kinds of accessories. All of them designed by our Technical Department and with standards of quality and warranty according to the professionalism required nowadays in the spectacular lighting market.


---

Technical Service:
Staging Trussing & Lighting, S.L. customers can use our Technical Service Department as support in front of any doubt or incidence with any of our products. You can either call to: 0034 93 3600230 or send an e-mail to sat@strong.es.


---

Maintenance:
After the project has been done and the installation is working, we supply your installation with a maintenance service and the warranty of the best professionals at your service.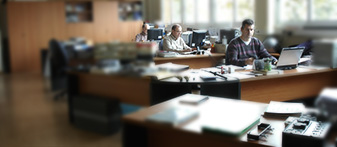 Special designs:
Besides our standard product range, we offer the possibility of special designs according to the customer needs. After a deep technical and economical study of the project, our experts will recommend you a special design or the modification of some specification of any product among our standards. It does not matter how complex the project could be.


---

Consulting:
In Staging Trussing & Lighting, S.L. we not only produce and sell our products, we also offer a consulting service to our customers, with a personalized treatment to analyze each case and find the best solution. If the customer has not got enough technical knowledge, our experts in spectacular lighting and stage engineering will offer the best proposals depending on the installation requirements and the budget of each customer.